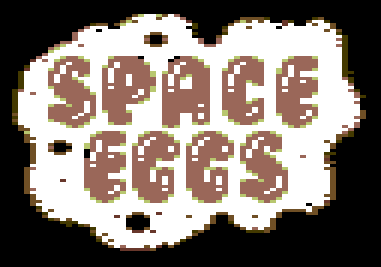 Space Eggs [Commodore 64]
This game only works on PAL versions of C64 machines.

The runner up of the Official C64 SEUCK Compo 2021 is here. Completely remastered from the original Sideways SEUCK source into the SEUCK Redux framework. The game consists of the following:
Colourful tape loader system
Loading bitmap by Hugues (Ax!s) Poisseroux
Atmospheric fictitious sci-fi themed music
Brand new animated front end presentation
Smart aiming evil eggs
Full boss explosions once destroyed
Hilarious gameplay
They are evil and they want to take over the world. They are the Space Eggs, residing inside a giant egg-shaped mother-ship. They have been visiting Earth and they have captured the birds and returned them to their mother-ship. The space eggs hold the birds prisoner in incubators, and are forcing them to lay eggs... So that the evil eggs can grow an army of mutant eggs in a bid for world domination.

You are a brave space mercenary soldier. You have been sent on board the egg mother-ship. Your mission is to pursue your way through all 4 decks on board the Space Eggs station and do battle against assorted Space Eggs, including their bosses. Rescue the birds, held captive, and also pick up power pods for weapon upgrades.

Watch out for various surprises as you venture through all four decks of the mother-ship. Most important of them all, try to scramble the evil Space Eggs' plot for world domination. Good luck soldier.

Controls:
Use joystick Port 2 (Directions: Up, Down, Left, Right)
Fire: Shoot laser
Run/Stop - Pause Game
Q (While paused) - Abort mission.

Credits:
Game design, additional programming, graphics, sound effects and music by
Richard Bayliss
SEUCK Redux and tape loader source by
Martin Piper
Loading bitmap by
Hugues (Ax!s) Poisseroux

(C)2021 The New Dimension

This game is okay to copy, but should not be sold physically or digitally without permission from the game's author. Thanks.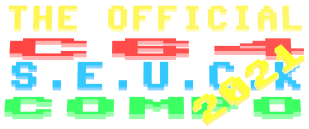 Download
Download
Space Eggs Remastered.zip
117 kB
Install instructions
Extract the zip to a folder of your choice. Starting the game should be pretty straight-forward if using VICE, theC64, Ultimate 64, 1541U2, etc.

If copied to a stock C64 without additional custom digital hardware:

Disk:
LOAD "*",8 then after loading, type in RUN
Tape:
Fully rewind tape to the starting position, press SHIFT and RUN STOP simultaneously. Press play on tape. The game will automatically load and then run.